Bucharest - Office building for sale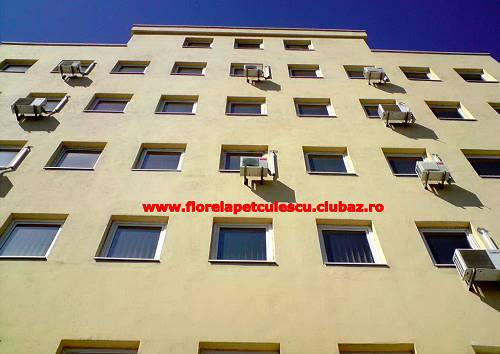 Bucharest ( Barbu Vacarescu boulevard ) - S + D + GF + 6, office building class A, land surface 595 sqm, built surface 2182, 7 sqm, ground floor 229.8 sqm, floor area 1-5 is 272 sqm / floor, floor 6-544 sqm (duplex + 2 terraces with a total area of 138 sqm) On the ground floor there are 2 conference halls, most floors are open space, each floor is independently metered (water, gas, electricity, central heating, air conditioning with separate activation), top quality finishes (marble, stained glass) are a guarantee of the good taste and refinement. Excellent position, maximum visibility, easy access to public transportation.
Owner physical person.
6.900.000 euro negotiable
---
POSTAT DE

Florela Petculescu
Sell / buy / rent apartments, houses, villas, commercial, office, residential, hotels, hos...
Bucuresti