Container Homes!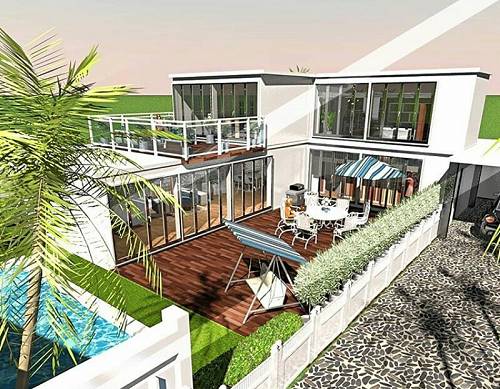 Container Homes!
Designer villa, build from 7 shipping containers; the new way of sustainable housing, app. 128sqm living space, two good sized bedrooms en suite, ample salon with chimney, designer kitchen with dining area, carport, pool, best isolation sistem, wall heating sistem, double glazed windows... Price: from 287.500€ (excl. Plot / prices for Costa del Sol Spain) Florela Petculescu offers a wide range of sustainable Designer Homes starting from 2 to 8 bedroom villas.
Please ask for details! e-mail: florelapetculescu@gmail.com www.florelapetculescu.clubaz.ro #container #containerhomes
#shippingcontainer #newbuild #sustainable #dreamhome #costadelsol #building #tinyhome #spain
---
POSTAT DE

Florela Petculescu
Sell / buy / rent apartments, houses, villas, commercial, office, residential, hotels, hos...
Bucuresti